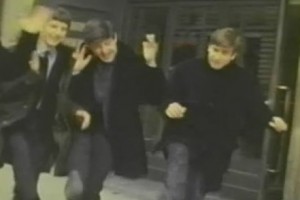 "Baby It's You" is a song written by Burt Bacharach, Luther Dixon and Mack David. Recorded by The Shirelles in 1961 and then by The Beatles who performed "Baby It's You" as part of their stage act from 1961 until 1963.
It was recorded on February 11, 1963 along with "Boys", also a song by the Shirelles, for their first album, Please Please Me.
It also appears in a live version on Live at the BBC, released in 1994. The song was issued as a CD single and a vinyl single in 1995.
This video was the promo for the 1995 single release.