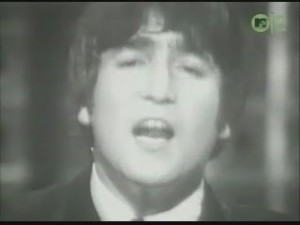 Again a video from the popular television show Ready, Steady, Go!.
This is Can't Buy Me Love from the second of three performances given by The Beatles and was aired on Friday 20 March 1964.
The Beatles mimed to three songs: It Won't Be Long, You Can't Do That and Can't Buy Me Love. During the sow they were interviewed by host Cathy McGowan and were given an award from US magazine Billboard in recognition of holding the top three singles chart positions simultaneously.