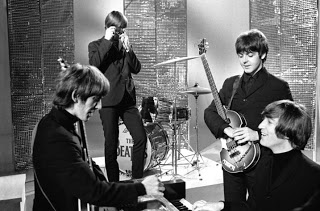 The Beatles recorded three different promo videos of Day Tripper, this one is known as "dark clothes".
All the videos were filmed on 25 November 1965 at Twickenham by Intertel VTR Services, along with other seven, for a total of five songs, mainly to avoid the necessity of constant exclusive TV appearances.
Some people regard these promotional films to be the first pop music videos.