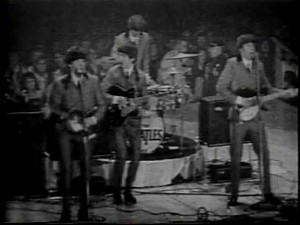 Please Please Me is the second single released by the Beatles (the first in the United States) released in the UK on 11 January 1963. On 22 February 1963 reached number one on the singles charts (New Musical Express).
The single was released with Ask Me Why on the B-side.
Please Please Me was chosen for The Beatles' first national UK television appearance, on Thank Your Lucky Stars on 19 January 1963.
The live section of this video shows the Beatles performing live at The Washington Coliseum in February 11th 1964, on their first U.S. visit.