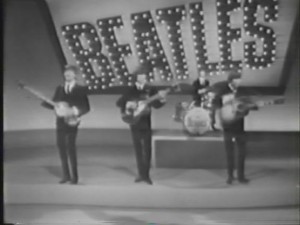 The Beatles appeared several times on the ABC TV's show 'Thank Your Lucky Stars' from January 1963 to March 1965.
In the show, recorded on 14 November 1964 and broadcasted one week later on 21 November, they mimed four songs: 'I Feel Fine', 'She's A Woman', 'I'm A Loser' and 'Rock and Roll Music'.
They also joined in a couple of short comedy items.