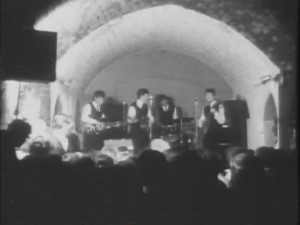 The Cavern Club footage was recorded on 22 August 1962 by a crew from Manchester-based Granada Television. They filmed the group's lunchtime performance hoping to use it in their programme Know The North.
The song by Jerry Leiber, Mike Stoller and Richard Barrett, has been included on the album Live at the BBC.
The film with synchronized sound shows the Beatles performing live at the famous Cavern Club, it is also one of the first appearance of Ringo Starr as the Beatles drummer, Pete Best having been discharged the week before.