A rare photograph of Paul McCartney, John Lennon and George Harrison, at the time part of The Quarrymen, has emerged on April, 9th.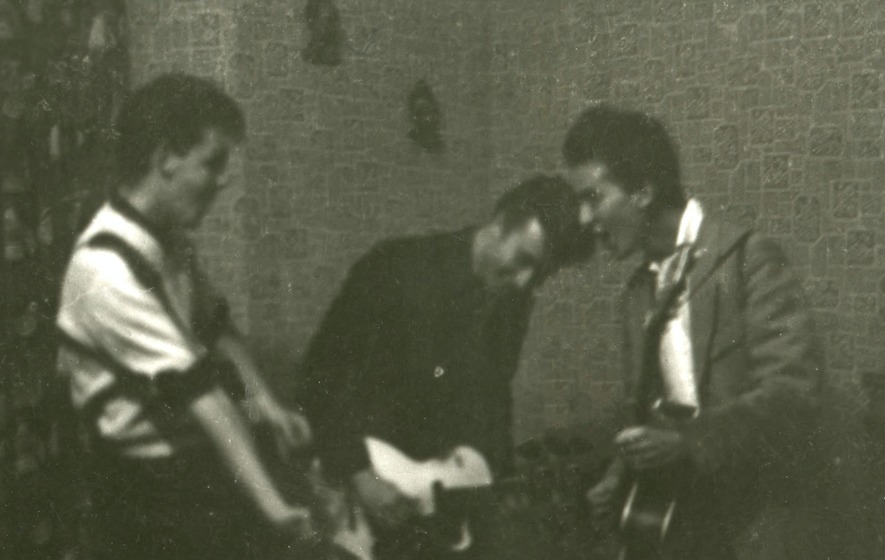 The previously unknown and unpublished photo shows the trio practising on their guitars in a house in Liverpool a year before they started to call themselves The Beatles.
The image was uncovered in a purchase but it is unclear who captured the moment on camera and when exactly, although it is thought to be dated towards the latter part of 1959.