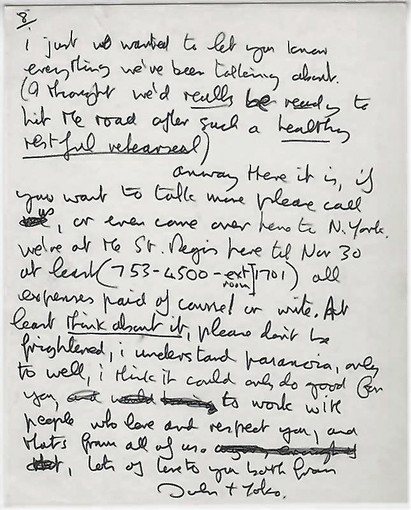 A new auction next week with rare materials, and among the others a letter from John Lennon to Eric Clapton.
In this letter John Lennon held out the promise he could bring out more musical greatness in legendary guitarist Eric Clapton.
In a draft letter dated September 29, 1971, Lennon expressed his respect and admiration for British guitarist Clapton and suggested that they form a band together.