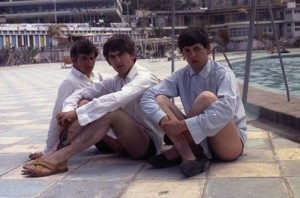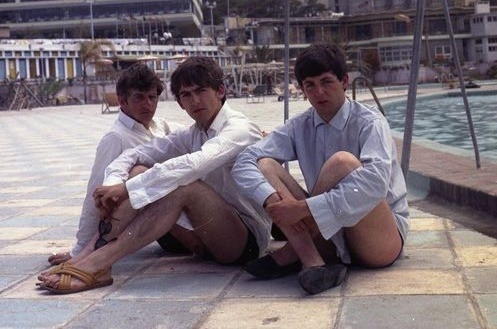 In May 1963, just a few weeks before Beatlemania, Paul, George and Ringo took a holiday in Tenerife, Spain. It was the last time they would spend such carefree days without being recognised.
They lazed around San Telmo Lido and got themselves a sun tan while John Lennon and manager Brian Epstein choose to holiday in fashionable Torremolinos.
The fab three stayed with their friend, artist Klaus Voormann, whose family owned a villa on the island.
Astrid Kircherr, the Hamburg photographer who they knew in 1960, also joined the boys for the holiday.
On their return to the UK, The Beatles' first album Please Please Me went to No.1 on May 11, 1963. It stayed there for the rest of the year.