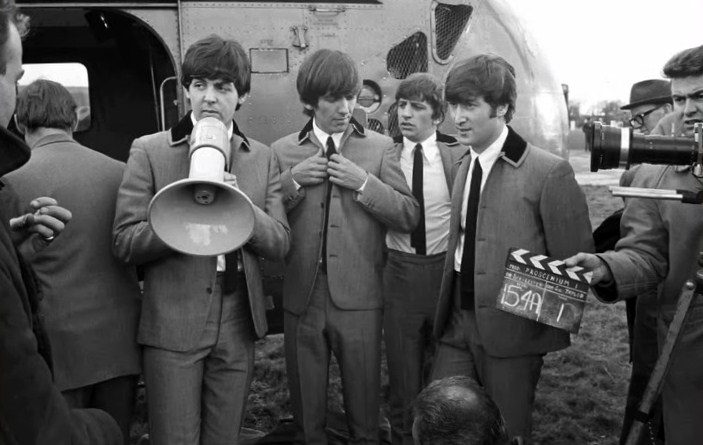 A Hard Day's Night is the first film starring the Beatles. It was directed by Richard Lester in 1964 and originally released by United Artists.
The film was made in the style of what today we call a mockumentary, describing a couple of days in the lives of the group during the height of Beatlemania.
Also starring are Wilfrid Brambell, Norman Rossington, John Junkin, Victor Spinetti. The movie was released on 6 July 1964 in UK and on 11 August 1964 in USA.
On the set George Harrison met his future wife Pattie Boyd.
Here is a gallery of photos from the set.