In 1966 The Beatles were in Japan for three days, from Jun 30th to Jul 2nd. Because of death threats, before the show The Beatles were advised to stay in their room at the Tokyo Hilton. Security at the hotel was so tight that they were unable to make unscheduled excursions around the city. They did, however, give a press conference from the hotel.
That was part of their trobled 1966 world -and final- tour. Performing at the Budokan Area in Tokyo angered many locals who felt that foreign musicians performing there desecrated the martial arts arena.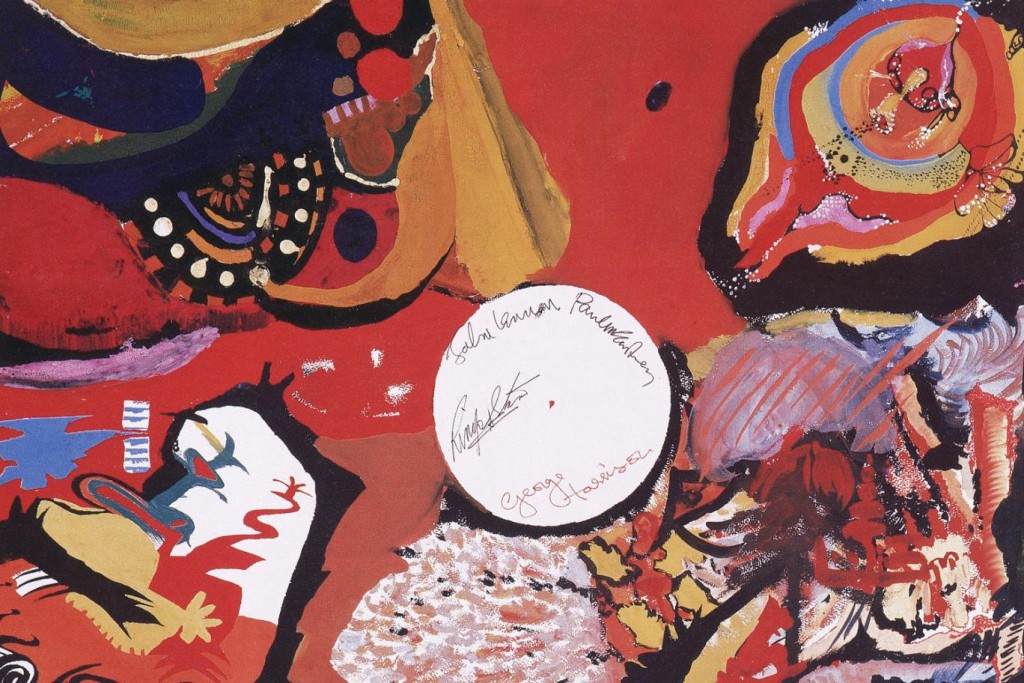 To pass the time the four lads painted the now titled Images of a Woman. Before leaving Japan the Beatles signed their names within the blank circle where the lamp had stood and gave it to Tetsusaburo Shimoyama, an entertainment industry executive and chairman of the Beatles fan club in Tokyo.
Images Of A Woman is believed to be the only instance of a painting by all four Beatles.
Photographer Robert Whitaker, who was chronicling the tour, documented the work.
This slideshow requires JavaScript.